So you think you're getting a deal?  Don't pay more for less…
Their Transcript vs. Our Transcript
When we do referral work for other reporting agencies, we see transcript formats from all around the country and locally as well.  Transcripts are often sent to us as exhibits or to help us with word lists and formatting.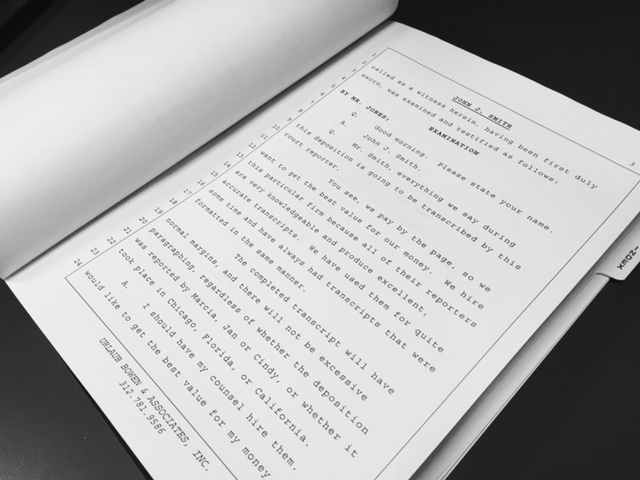 As we referred to these transcripts, especially those from national conglomerates, we noticed what looked like extra-wide margins, huge indentations for colloquy, and paragraphs when they were not needed. To validate our instincts, we took a cross-sampling of transcripts and recreated them using our format. What we found was enlightening.
One result was a transcript consisting of 349 pages. If we had covered the exact same deposition and used our formatting, the billable pages would have been 299 pages. That's a 50-page difference. That means you're paying for 17% more pages when you hire the other firm.
Choosing a court reporter should not be based on cost per page alone. With Urlaub Bowen & Associates, Inc., you will receive transcripts reported by certified professionals as well as litigation support products that give you the most value for your court reporting dollars.
Buyer beware.  Work with a reputable Ethics First, independently owned firm that follows National Court Reporters Association guidelines and produces a full page of transcript that's worth paying for.