Despite national firms claiming to have widespread coverage, they simply inflate costs by using local court reporters.
While acting as an unnecessary middleman, they push those extra fees on the clients.
Many law firms, especially large ones, now contract with national court reporting companies to handle their depositions and hearings.  These companies claim to offer nationwide, and even global, service.  But what is the real story?
The truth is that these national conglomerates utilize the court reporters in your LOCAL community.  So when you need a court reporter in Chicago, for example, they will call a court reporter or agency in Chicago to handle the case.  Then the conglomerate bumps up the charges on their end to make their profit.  So in the end, you are paying considerably more than had you just called your local court reporter directly.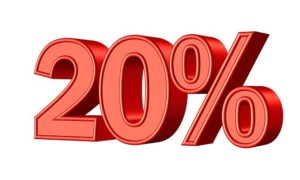 Your local court reporter's name will appear on the transcript, but their actual firm name or affiliation will not.  The national companies put their headers and footers on each page, so it is being assumed that our talented professionals are on the conglomerate's in-house staff.  You may never know that the reporter who covered your deposition or hearing is in reality right across the street from your office, ready to cover your assignment for 20% less.
This is a conundrum your local court reporting firms are struggling with.  National conglomerates have infiltrated our industry as they have many others.  Avoid the middle man.  We urge you to hire your local, independently owned and operated court reporting firms.  As for Urlaub Bowen & Associates, Inc., we charge an honest page rate, do not pad transcripts, provide itemized bills, and there are no hidden administrative fees.  Not only will you receive the most timely and accurate transcripts available from the most talented and respected professionals in the industry, but you will be helping the local economy and saving your clients money too.
Thank you for your support.