We offer remote deposition and hearing services via Zoom at no extra charge.
Contact us to learn more.
---
Urlaub Bowen & Associates
Award-Winning Chicago Court Reporters
---
Court Reporters and litigation support services in Chicago, IL and surrounding suburbs.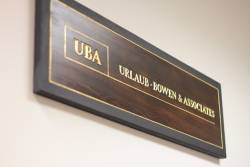 ---
Urlaub Bowen & Associates court reporters is one of Chicago's most established, well-known, and successful court reporting agencies. We specialize in court reporting services, video conferencing, and legal videography services. Our company blends years of experience with cutting-edge technology and dedicated stenographers, making us the go-to agency for any deposition, trial, arbitration, meeting, and more.
---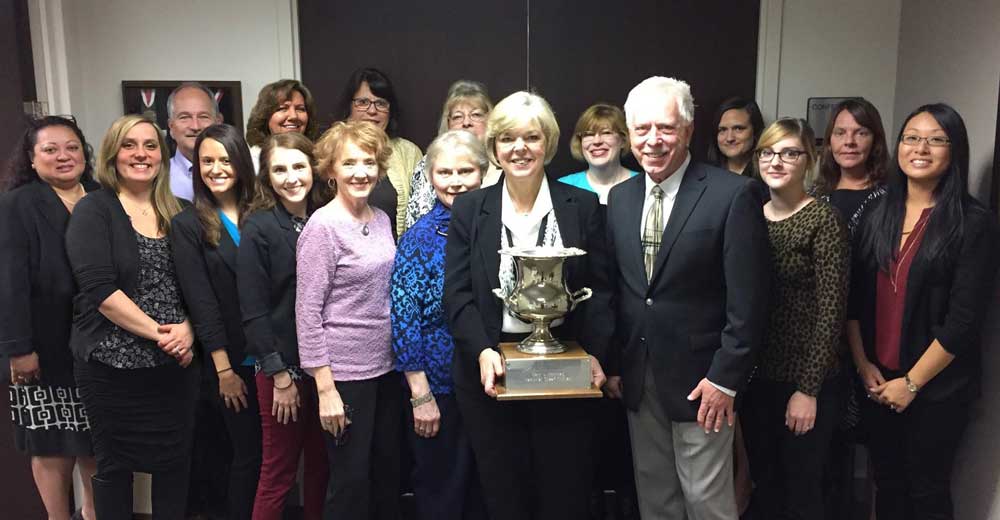 COMMITMENT TO OUR CLIENTS
Services Offered By Our Agency:
---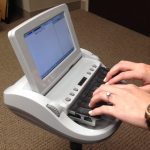 Dozens of licensed, experienced, and dedicated court reporters and stenographers.
Available for depositions, trials, arbitrations, and more.
Reporters capable of taking complex medical and technical testimony.
Real time Reporting available - stream transcript testimony live to PCs and tablets for court or depositions.
---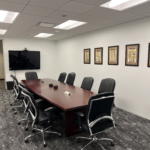 High-definition systems.
Units available in every conference room.
Capable of meetings, interviews, depositions, and more.
Bridging services to connect computers, tablets, and smartphones.
Combine with our court reporters and avoid travel time and expenses.
---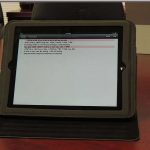 "If you want the best, go with the best." Our award-winning real time court reporters perform exceptionally in speed and accuracy competitions.
Stream transcripts to your computer, tablet, iPad, and more. Software provided for free if needed.
View and annotate witness testimony at trials and depositions.
---

High definition legal video recordings.
Useful for recording depositions, trial testimony, independent medical exams, and more.
Synchronize transcript and video recordings and follow the transcript line-by-line with the video.
Multiple format options including DVDs, MPEG-1, and more.
---
Did You Know?
You can rent conference rooms with us in downtown Chicago. Contact us for more details.
Schedule Court Reporters With Us Online
Our hassle-free online booking form allows quick and easy scheduling of court reporter, realtime reporting services, legal videographers, and more.
Schedule Online
About Urlaub Bowen & Associates
Exceptional Chicago Court Reporters
Court reporting services, legal videography, video conferencing, and more.
Who We Are

Urlaub Bowen & Associates is a successful, state-of-the-art court reporting and video conferencing agency located in the Chicago Loop. We provide court reporting and legal videography services to the city of Chicago as well as its surrounding suburbs and municipalities.

Years of Service

Since 1985, our company has been firmly rooted in a deep desire for excellence and a commitment to both business and social ethics. We hire the most capable court reporters, ensuring that our clients receive the highest quality service for each and every case.

All in the Family

In 2021, Dayna Urlaub Trotta became an equity partner, solidifying her commitment to UBA's clients and reporters. The tight-knit family business Donna and Nick have developed over the years will continue under Dayna's leadership as Operations Manager/Principal.

Zooming to Success

Since 2020, our remote deposition services have really taken off. We make it a priority to stay up-to-date with remote platforms, such as Zoom, and we also provide tech support so our clients can have a smooth remote deposition. We also provide tutorials on Zoom depositions.
Extensive Experience in Chicago Court Reporting.
 High Quality 

Our court reporters in Chicago, IL are full-time employees of our company hired for their professionalism, ability, and attention to detail. We guarantee the quality of our court reporters and transcripts for each and every deposition, trial, meeting, and more.

Award Winning

Donna Urlaub has had numerous achievements over the years, most recently being the 2021 national and state speed champion as well as being recognized with zero errors in the testimony portion of the 2022 national speed contest.
Affiliations and Accreditations
Urlaub Bowen & Associates proudly belongs to the following court reporting associations:
Contact Us Online
For anything from general inquiries to scheduling requests, contact us online and receive a response quickly.
Contact Us Online